2020 is finally behind us, with over 400,000 Americans succumbing to COVID-19. Perhaps you even lost a loved one or someone else you know. We personally, and as a country, will forever be changed. When we must go out, we continue to wear our masks and try to maintain social distancing from others. When we are home, Zoom and streaming services keep many of us connected to work, family, and entertainment.
2021 began with "some" optimism with vaccinations under way. I pray we all return to a new sense of "normalcy" sooner rather than later. Despite many carry-over challenges from last year, 2021 will be a year of growth for your Federation. Jewish Family Services and the Jewish Community Center, who have partnered with Direction Home of Eastern Ohio, will continue, as funding permits, to deliver mobile meals to those over 60 in Mahoning County and northern Columbiana County. To date, we have prepared over 100,000 of these meals.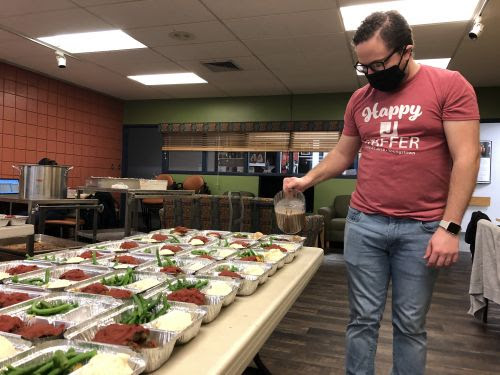 To combat the isolation felt by many older adults, staff worked with Levy Gardens and Heritage Manor families to Skype, Facetime or Zoom loved ones and arranged for window visits when possible. We hope full in-person visits will begin soon. Heritage Manor will be adding on to the building later this year to make all rooms private. You will hear more about this renovation in the coming months. JFS counselors changed the way they have traditionally worked with clients and continue to offer teletherapy. And the JCRC is committed to being an advocate for the community, and is staying in constant contact with community leaders and public officials (local, national, and international) to monitor needs and exchange updates.
One of our agencies, the JCC, has already seen some growth this year. January saw the launch of both the JCC Winter Campus and the School of Theatre. The Winter Campus includes an ice rink and curling lane, with reservations required and masks mandatory. A curling league is set to begin in February.
The new JCC School of Theatre began offering classes in January. A racquetball court is being converted to a performing arts space for the school. The School of Theatre joins the School of Dance and the School of Music to complete the JCC Performing Arts options for all ages.
The Paul and Yetta Gluck School of Visual Arts, which opened this past August, is offering art lessons, both in-person and virtual, for students of all ages, including children in our Early Learning Center.
With all that happening at the JCC, I am pleased to welcome Denise Wolf as our new JCC Executive Director, who starts with us on January 29. Originally from Chicago, Denise comes to us with many years of experience, most recently 16 years as the Chief Operating Officer of the JCC of Tucson, Arizona. As COO, Denise oversaw Early Childhood; Children, Youth and Camping Services; Health and Wellness; Special Needs Services; Art and Culture; and day-to-day operations of this large JCC. I know that Denise will be a fantastic addition to our Senior Management team at the Federation. When COVID restrictions are lifted, I encourage you to stop by and meet Denise, otherwise feel free to contact her at the JCC.
Be well and stay safe.
- Andy

Andrew Lipkin
Chief Executive Officer, Youngstown Area Jewish Federation